Come see what is new at www.naturalmadison.com March 19th, at 12PM(Eastern)!
**Warning--Some Pictures May Be Very LARGE!**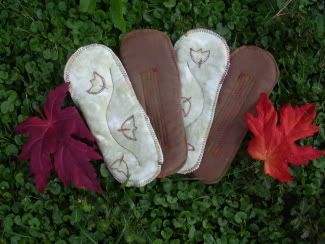 I've been busy making things for two custom orders, two stockings that are back to back, and two collaberative projects! Here is a quick peek at what I've been doing for the grand opening for Madurodam Village Market.



Here is our new banner, with graphics by Andrea from Wanted Web Design(http://www.wantedwebdesign.com/) and animation provided by
litte2psycho
Please take a look at Gourmet To Go, handmade gourmet food mixes, that are offered by my friend Jennifer!



Website: http://www.littlelandings.com/gourmettogo.html

These make great holiday gifts! :-)

GRAND OPENING SALE! OCTOBER 1ST, 2006~ONE DAY ONLY!
www.hyenacart.com/naturalmadison/

*free lotteries*custom orders*free shipping on orders of $50 or more*new item listings*and so much more!


I'm sorry to do this, but I have a lot of things coming up soon, including my birthday on September 15th and my husband's homecoming from deployment in the beginning of October. I need some time to prepare for these events, and just a break from crafting. Sorry for the inconvenience to anyone! :-)
Natural Madison will be put on hiatus for custom orders and all in stock items for both livejournal and hyena cart.
New and Improved!

Baking Soda

let your voice be heard.


if you have placed an order with me, please feel free to leave your feedback here. please remember to leave a link to the original transaction entry. or, if you have any thoughts about this community and its ideals, feel free to express them! please refrain from negative commenting. if you have a particluar issue you would like to discuss, email jennifer at: morbydfysh@yahoo.com thanks!
Handpainted & Dyed Dragon Infant Onesie